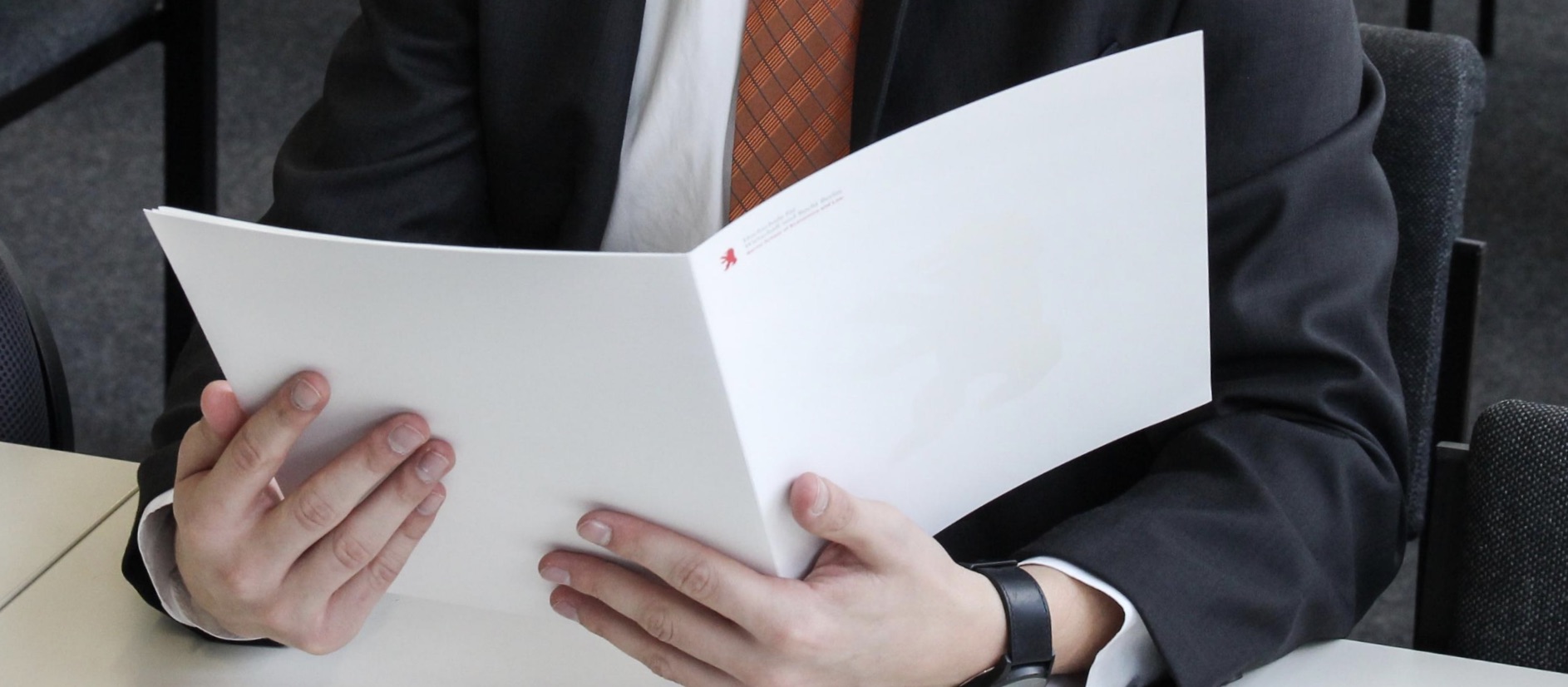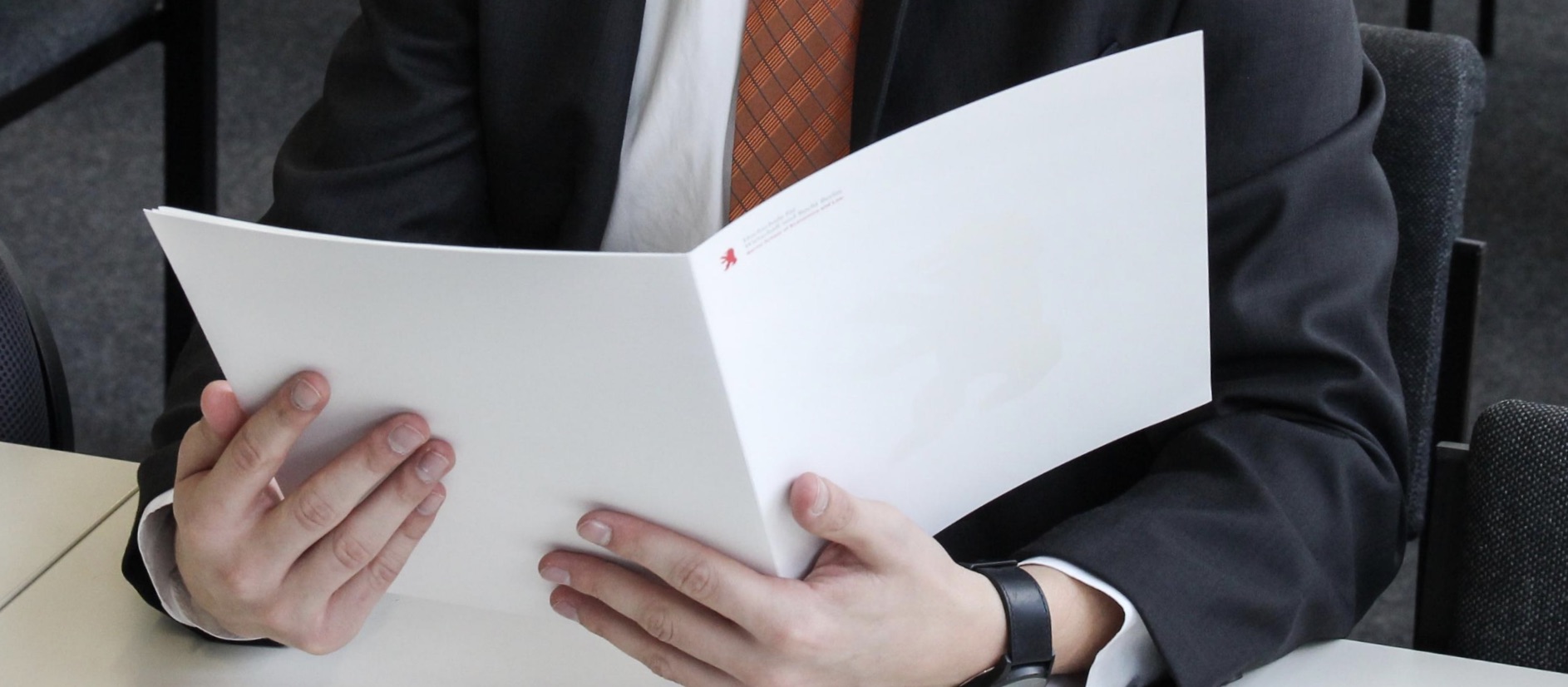 So, you have found that project you want to be part of and have all the skills it takes. The next step is making contact, and your CV is the main "interface" for you to do that. Unfortunately, it is not as simple as it should be for many excellent software developers. Managers like saying good CV's "sell" their owners' talents, but what if your skills are about coding, not selling? The good news is that there are several lifehacks that will allow you to make your CV attractive to employers (and HR managers) and help you get the attention you deserve.
Why CVs with awesome skills sometimes get overlooked
While most of us only deal with one CV only (our own), recruiters, HR managers and employers have to scan through hundreds of them one by one. In some cases, they can only dedicate about 6 seconds to actual reading – and in such short time, there is no way they will try and look for what good you have mentioned there. It has to stand out immediately and draw attention.
In this way, a CV works like an object in programming – in order for it to interact and be useful, it has to exhibit some interface, some "public properties" that the reader expects to find there. If these "properties" are absent, null or whatever, the CV is dismissed as "incompatible".
To avoid this, you have to be aware of this "interface" your CV needs to have, and put the right information in the right places. Let's look at how to nail a developer resume.
Structure
Group the information in your CV into clear meaningful blocks: contact information, job experience, skills, qualifications and achievements. In this way, the reader will easily find whatever they are interested in.
Preferably put the contacts on top of the CV page. It is common for recruiters to turn back to CVs they have already read after examining a whole bunch of them, and when the contacts are the first thing to see, it looks more inviting to address you.
Use bullet points and lists to make the information easier to look through. One thing is to search for, e.g. "Node.js" in a solid paragraph of text (spoiler: no one will) – and quite another to see it immediately on a separate line.
 If there are large paragraphs, try to split them or highlight the most important phrases within them.
 Including a photo is not necessary, but if you do, make sure it is professional and not just your face cropped out of your vacation pictures.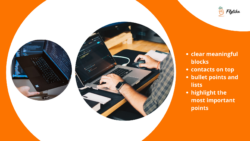 Your employment history
To many, this is the most important part of your CV. After all, anyone can list the desired skills, but this section proves your experience using them. This is the reason employment history is required – and sadly, many people seem to think of it as just a tradition. Here is a small checklist for you to make sure you present this section correctly:
 List the previous workplaces from the most recent at the top to the earliest one chronologically at the bottom.
Make sure the styling is consistent – especially with the time periods you spent at each position (stick to one date format like MM-YYYY throughout the list). If you use cursive or bold for your position/title or company name, make that consistent, too.
Only list the jobs relevant to the position you want to obtain with this particular CV. If you are applying as a developer, do not include things like experience working at a summer camp or teaching biology – this is dangerous because if the reader looks at these likes first, they may think you lack the relevant experience to mention. Better not risk that.
For each of the list items, provide a very short description of what you did at that job and what skills you actually used. Avoid being too general or describing what the company was about – i.e., instead of writing "worked with eCommerce to provide excellent user experience to customers", describe what you personally did. This is what instantly makes your resume trustworthy and professional.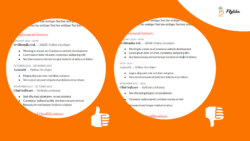 What to avoid in a CV
The most common mistakes in all resumes, regardless of the specialty and even industry, are well known. Look out for small details that can spoil the impression and eliminate them. Give your attention to the following:
Your email address should look professional. If needed, create a new one. For example, email addresses like [email protected], [email protected], [email protected] are obviously unprofessional and a put off.
Avoid inconsistent styling and naming.

If you mention the same company in two different places, make sure you use the same version of the name. For example, if you tell about a company called

Jamherd, Westley & Clarque, Ltd.

do not call them JWC elsewhere in the resume.

Throw away clichés

like "team player", "goal oriented", etc. By now, these words have almost no meaning as too many people simply put them in their CVs like a ritual, and this distracts from your true talents and skills. Also, about 

50% recruiters just stop reading

such resumes. If you really want to emphasize something described by such phrases, better describe it in the Employment History section with an example.

Spellcheck

. There should be no typos or any other mistakes. Just as a program will not work properly when someone types "reutrn" or makes a syntax error, CV will not perform is it has noticeable mistakes.
This, in a nutshell, is what makes the difference between a good CV and everything else – and it's only reasonable to take several minutes to look through yours and make it shiny and bright. By following these simple rules, you can be more confident that your CV will get the attention it deserves – and the rest depends on your professional qualities, determination, and a bit of luck.